Work history
Web and Mobile Software Developer
Tierra Innovation Inc.
Brooklyn, New York (Oct. 2007 - present)
Work directly with clients and other team members to create world-class, award-winning internet Web sites, Web applications and Flash-based components for high-traffic, high-profile media and publishing industry clients -- including NFL Network, Warner Brothers Television, Warner Films, KidsWB.com, The CW Network, Council on Foreign Relations, IMAX, TMZ and WeddingCentral.com.
Create award-winning and timely mobile apps (iOS, Android and Web-based) on behalf of Tierra and major print-industry clients, The Poetry Foundation and The New Yorker Magazine. The Poetry Foundation's POETRY app earned a Color in Design award from Print Magazine and was featured among the New York Times' top time-passing apps of 2010. It also ranked in the top 3 percent of Apple's "All Time Top Free iPhone Apps" in January 2011.
Use Flash, ActionScript, JavaScript (Ajax, JSON, jQuery, etc.), HTML, CSS, PHP, MySQL and other technologies to develop error-free Flash animations, video players, social networking components and front-end interfaces for new and existing high-traffic Web sites.
Develop custom, client-specific WordPress plugins for multimedia presentations, sweepstakes management, video and audio playlist management and Facebook, Twitter and e-mail campaign support. Plugins and WordPress efforts on behalf of PBS Channel 13 were featured during presentations at WordCamp NYC and later released as part of the open-source Tierra WordPress CMS Toolkit.
Designed and implemented user workflow and corresponding WordPress plugin to successfully leverage social networking to target multiple cable television providers and members of the general public. Developed at the request of WeddingCentral.com, the plugin includes user registration, sweepstakes management, leader-board reporting and full Twitter, Facebook and email integration.
Flash multimedia / e-Learning developer
IBM Design & Information Development
Systems and Technology Group
Research Triangle Park, North Carolina (May 2003 - Oct. 2007)
Created award-winning, Web-based, CD- and DVD-distributed, stand-alone applications for product demonstrations, marketing programs and e-learning applications for IBM employees and outside clients.
Consistently won local, regional and international Society of Technical Communications awards for Online Communications, including consecutive International Best of Show and Distinguished Communications Awards.
Used Adobe Flash CS3 (and earlier Macromedia editions) and Director; Electric Rain's Swift3D; Adobe Photoshop, Illustrator and Premiere; Sony (Sonic Foundry) Acid and SoundForge; and third-party ActionScript, audio and video editors to create training and demonstration programs for intranet and World Wide Web use.
Followed developments and updated skills in Web-based technologies such as Flash, ActionScript, Flex, OpenLaszlo, XHTML, DHTML, XML, Ajax, JavaScript, JavaServer Pages (JSP), PHP and Perl to produce interactive online applications and interfaces.
Worked with in-house designers, writers and project managers to develop and program applications under deadline according to the wishes and specifications of IBM and third-party clients.
Chief of Product Development/Online Marketing
ExtraPress Inc.
Raleigh, North Carolina (July 2000 – May 2003)
Led and assisted developers in the creation, improvement and maintenance of Web-based publishing solutions and accompanying online and printed documentation, marketing materials and Web site promotions aimed at small- to medium-size community newspapers. Helped smaller companies publish online editions without increasing their technical staff.
Provided contract-based editorial, marketing and technical assistance for third-party clients in publishing and marketing fields.
Created and maintained Flash and DHTML demonstrations and advertisements, technical reference documents, and online Frequently-Asked-Questions (FAQ) pages, thus providing both written and verbal support solutions for existing and prospective customers.
Created applications using Flash 4/5/MX, PHP 3/4, JavaScript/DHTML and Perl (5.003 and above). Also developed "helper applications" to allow remote editing, wireless content access, online payment/subscription systems, user authentication and general-purpose file transfer services. Depending upon the platform required by the client, helper applications were created using Perl, Perl/Tk, GTK/Perl, PHP, Java, AppleScript and other Open Source technologies.
Established, administered and maintained Concurrent Versioning System (CVS) repositories to ensure version control for both stand-alone and Web-based applications under development by in-house and external programmers, designers, writers and artists.
Made extensive use of Macromedia Flash and DreamWeaver; Adobe Photoshop, Illustrator, InDesign and Acrobat; Corel Draw; Scalable Vector Graphics (SVG) and DHTML.
Lead Software Developer
AwayMed Inc.
Cary, North Carolina (Jan. 2000 – Aug. 2000)
Led development team in creation of Web-based Physician's Portal to serve as gateway for orthopedic practice managers to access AwayMed and partner applications and online content.
Leveraged Open-Source Web technologies (Linux, Apache, Perl, PHP and MySQL) to set up, develop and maintain corporate and consumer Web site and proprietary Web technologies at http://www.awaymed.com (now defunct).
Led programmers in the development and maintenance of CGI, JavaScript, Flash demonstrations and Apache module-based applications (e.g., the AwayMed "Information Prescription") for the delivery of physician-approved patient information via the World Wide Web.
Set up Microsoft Windows 98/NT staging and development Web servers for in-house creation of the AwayMed Web site and kiosk-based patient-information network.
Developed Web-based tools for remote software installation, daily administration and monitoring of a growing net-based kiosk system.
Extensive use of Macromedia Flash and DreamWeaver; Adobe Photoshop, Illustrator, InDesign and Acrobat; Corel Draw; Perl, PHP, JavaScript and DHTML.

Open-Source Developer Portal Editor
IBM developerWorks Web portal
Research Triangle Park, North Carolina (Summer, 1999)
Collected, edited and published white papers, tutorials and other content for IBM Web portal (http://www.ibm.com/developer) aimed at Open-Source technology developers.
Helped develop and implement sitewide style guidelines to ensure each online article remained consistent, attractive and useful to Web professionals visiting the site.
Worked with other editors, Web developers and technology professionals during beta tests and public launch phases of developing Web site.
Creative Director/Owner
The New Studio
Morehead City, North Carolina (Oct. 1995-Feb. 1998)
Raleigh, North Carolina (Feb. 1998-Jan. 2000)
Turned freelance graphic design "side job" into full-time business with two-member staff and several freelance artists on call.
In addition to The New Studio's own website, www.carteret.com, also developed and maintained corporate-presence sites for Tri-Stanna Industries, Leader Home Sales Inc., MasonArt, Encore Music and Bitter Pills greeting cards (among others).
Develop World Wide Web-based applications for public and corporate use. Projects include automated online newspapers (e.g., The Wilson Daily Times' www.wilsondaily.com), real-time discussion forums and self-updating weather reports.
Write, design and edit newspaper advertisements, promotional fliers, online publications, catalogues and other marketing devices for growing number of clients. Work extensively with Adobe Photoshop, PageMaker, Illustrator and Pagemill; Quark XPress; Corel Draw; Macromedia Freehand, DreamWeaver and Flash (Then known as FutureSplash); and several other applications.
Write, revise and edit corporate and personal documents for a variety of single-shot and long-term clients.
City Editor
The Wilson Daily Times
Wilson, North Carolina (April 1993-Oct. 1995)
Supervised six staff writers, one photographer and a newsroom secretary/librarian in the collection and reporting of local trends, issues and events. Assigned long-term and breaking stories while ensuring their timely completion. The Daily Times featured an average of 3-4 full pages of local copy each day.
Edited local copy for interest, grammar, style and accuracy of fact. Provided feedback to staff writers while encouraging continuous improvement.
Designed front and local inside pages using copy, photos and graphics.
Created freehand and computer-based graphics for use throughout the newspaper. The Wilson Daily Times earned first place for its entry in the self-promotional category of the N.C. Press Association's advertising awards. The eight-page special edition featured several of my designs.
Answered questions and provided other information to staff, management, other departments and the public.
Extensive use of Aldus/Macromedia Freehand, Adobe Illustrator and Photoshop.
Health Reporter
The Wilson Daily Times
Wilson, North Carolina (Dec. 1991-April 1993)
Developed articles concerning events and trends within local health and medical communities, social service agencies and non-profit organizations.
Mastered principles of 35mm photography and page layout.
Created freehand and computer-based graphics (using Corel Draw, PageMaker, Aldus Freehand, Quark Express, Illustrator and other MS-DOS, Windows and Macintosh graphic software) to accompany articles and introduce special tab sections.
Edited and designed weekly religion pages.
Awards / Recognition
2010 Horizon Interactive Awards Gold Winner, Magazine/News Mobile apps category

awarded for POETRY iPhone app
POETRY, an app I developed at Tierra Innovation for the Poetry Foundation, took the Gold Award at the ninth annual international competition, which saw more than 1,000 entries from 22 countries.
The 2010 winning entries showcase the industry's best interactive media solutions including web sites, CDs and DVDs, online ads, video, mobile applications and more.

2011 MediaPost Appy Award Finalist in Education category

awarded for POETRY iPhone app
The Appys acknowledge extraordinary Applications, whether they be mobile, social, or Web-based. The Appys honor the best Apps in a diverse range of categories, from Games and News, to Health & Fitness, Social Networking, Photography and many others.
W3 Silver Award 2010, Education and Reference & eBooks categories

awarded for POETRY iPhone app
Bob Tedeschi of
The New York Times
called POETRY an "essential" app when it was appeared at the top of the print edition's Business section. POETRY has also been featured in the Apple App Store's "New and Noteworthy" section, and it currently ranks within the all-time top 3% of free apps on the App Store.

You can download the app for free on the App Store:

http://itunes.apple.com/us/app/poetry-from-the-poetry-foundation/id370143863
Color in Design Award 2010

awarded for POETRY iPhone app
POETRY has been
chosen as a winner in the inaugural Color in Design Awards. All winning entries will appear in the online Color in Design Gallery sponsored by Pantone that will launch in early August 2011.


The HOW editor picks will appear in the July 2011 issue of HOW (available 6/20) and the Print Editor Picks will appear in the August 2011 issue of Print (available 7/19).

Interactive Media Council, 2010 Best in Class (Web Design/Development)

awarded for WNET.ORG multi-site network on open-source CMS
As part of the customized CMS for this new multi-Website network, I developed a Flash-based "featured content" WordPress plugin and back-end management section to allow editors to add, remove, edit and promote video, articles and images for each site. The plugin has been used across several PBS sites with a variety of visual treatments with no additional modifications necessary to the underlying code.

Details of this project are available online:

http://tierra-wnet-submission.tierra-innovation.com/
Silver Davey Award Winner 2009
awarded for WNET.org WordPress Migration & Deployment
The Davey is sanctioned and judged by the International Academy of the Visual Arts, an invitation-only body consisting of top-tier professionals from a "Who's Who" of acclaimed media, advertising, and marketing firms.
Details of this project are available online:

http://tierra-wnet-submission.tierra-innovation.com/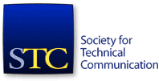 Multiple awards 2004-2007
STC International Best of Show, Online Communications, 2004-'05
STC International Distinguished, Online Communications, '05-'06
Various local and state awards '04-'07

awarded for IBM flash marketing and e-Learning development
Society for Technical Communications 2006-2007 Triangle Chapter Excellence Award for Online Communications awarded for work on IBM DS8000 Storage Server Overview.
STC 2005-2006 Triangle Chapter Best of Show Award / International Distinguished Award for Online Communications for IBM zSeries "Large System Thinking" e-Learning module.
STC 2005-2006 Triangle Chapter Distinguished Award for Online Communications for IBM DS6000 Overview e-Learning module.
STC 2004-2005 Triangle Area / International Best of Show Award for Online Communications for the IBM San File System Overview e-Learning module.
STC 2004-2005 Carolina Chapter's Distinguished Award for the Autonomic Management Engine e-learning overview.

Multiple awards, mid 1990s
NC Press Award for Editorial Graphics
NC Press Award for Newspaper self-promotion

awarded for The Wilson Daily Times editorial projects
Supervised the development and production of The Wilson Daily Times' National Newspaper Week special edition. The eight-page issue earned first place in the "Newspaper self-promotion" category of the N.C. Press Association's annual advertising awards. Also designed graphics and page layouts for the section.
Earned 1994 Editorial Contest Award for Graphics, Daily Division (15,000-34,999 circulation), from the N.C. Press Association. for infographics and illustrations created on deadline within hours of assignment.
Academics
University of North Carolina at Chapel Hill
School of Journalism and Mass Communication
B.A. in Journalism/Advertising, May 1991
Academic honors earned and maintained:
James M. Johnston Scholarship (4 years)
UNC Undergraduate Honors Program
References
Personal and professional references are always available
upon request.
Meanwhile, here are a few notes concerning work I've done in recent months:
"The work that WNET.ORG and Tierra have done with WordPress is truly impressive and showcases the power, flexibility and potential of the WordPress platform."

– Raanan Bar-Cohen, Vice President, Automattic, Inc. / WordPress